Why Choose West Hartford Chiropractic?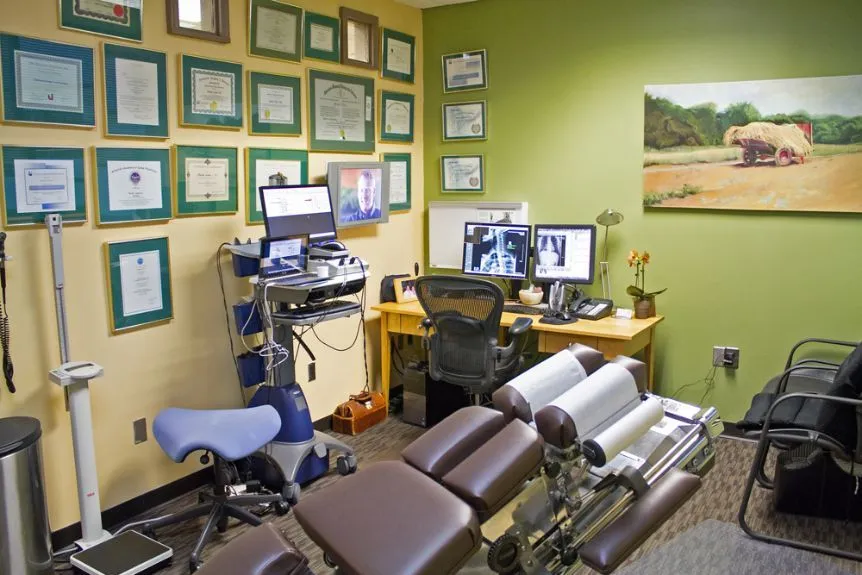 West Hartford Chiropractic is a state-of-the-art family wellness center which combines modern technology with proven chiropractic techniques. From back and neck pain to headaches and limb pain, we provide acute and chronic care. We also provide guidance, exercises, and treatment to achieve long term wellness. Pregnancy care, including the Webster Technique, women's health, and Nutritional Counseling, and Craniosacral Therapy are also available. We are a Primary Health Care Provider, licensed, trained, and equipped to diagnose and treat patients directly at our facility. We also work closely with the Greater Hartford Medical Community for consultations & co-management when needed. We are located at Bishop's Corner in West Hartford, CT, with convenient morning and evening office hours five days a week.
When Should You Call West Hartford Chiropractic?
We Treat:
Low Back Pain

Upper Back Pain

Neck Pain

T.M.J. Pain ( TMJ Syndromes)

Headaches, Dizziness

Pregnancy Care (Including the Webster Technique)

Chronic Pain, Fibromyalgia

Chronic Otitis Media

Scoliosis

ADD/ ADHD

Autism

Sports Injuries

Repetitive Use Injuries (Carpal Tunnel Syndrome, tennis / golfers' elbow)

Vertigo

And many more...
Our Services Include:
Spinal Adjustments

Cold Laser Therapy, High Voltage Therapy ( H.V.), Electro Muscle Stimulation (EMS), T.E.N.S., Ultrasound , Myofascial Release Intersegmental Traction, Weight Bearing Ambulatory Traction ( VerteTrac), KinesioTaping, Therapeutic Exercise & Rehabilitation.

Advanced Diagnostic Tests
Who We Are..
Founded by Dr. Moshe Laub, Doctor of Chiropractic (DC), and staffed with the best team of health care professionals, we use cutting edge chiropractic expertise combined with the most modern tools and technology to diagnose your specific problem. Next, we determine the appropriate course of treatment. In most cases, we are able to treat your problems directly at our facility. We work in a multi disciplinary fashion, and, when needed, we may refer you to other specialists in the general medical community. We accept most medical insurance plans and offer various financing options.
Unlike conventional medicine, which focuses on attempting to treat disease once it occurs, West Hartford Chiropractic emphasizes improving your health in an effort to reduce the risk of pain and illness in the first place. Most people would rather be healthy and avoid illness, if they could. This is one of the main reasons for the big surge in the popularity of our wellness center.
For some, West Hartford Chiropractic will take them back to a place that is cozy and familiar, offering a rediscovery of health and wellness that had been previously known but long lost. For others, the journey may offer a new center, one never before experienced.