Shoulder Pain Treatment with our West Hartford Chiropractor
Shoulder pain is an extremely common condition among aging adults, children and adolescents who play sports and those who have undergone shoulder trauma. Chiropractic treatment is an effective way to help decrease shoulder pain, increase range of motion and return to normal functioning.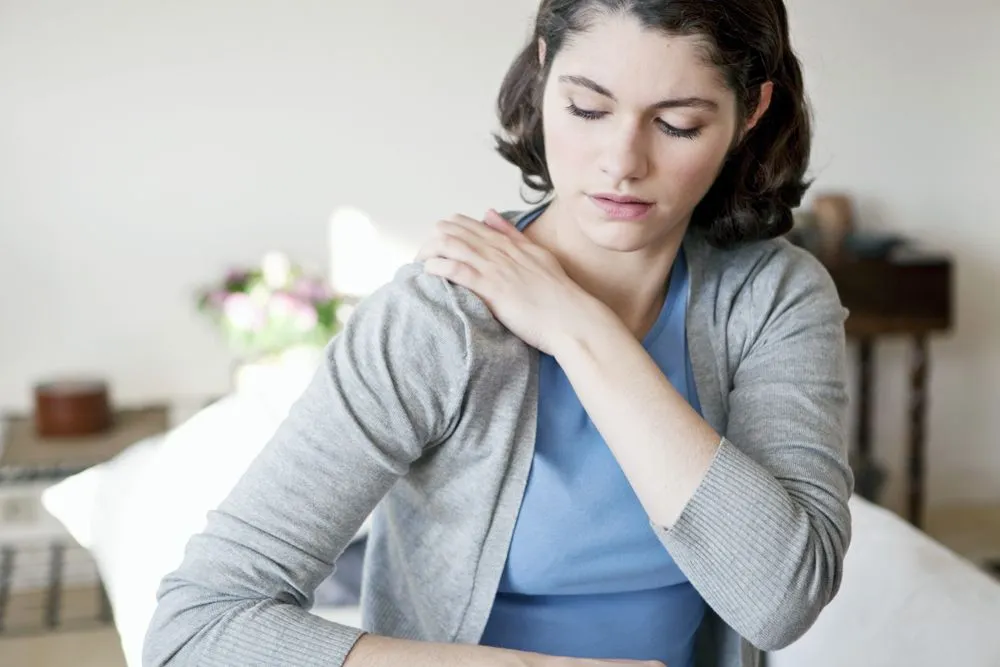 Common Causes of Shoulder Pain
Dislocated Shoulder
Shoulder Bursitis
Frozen Shoulder (adhesive capsulitis)
Rotator Cuff Injury
Strains and Sprains of the Shoulder
Tendonitis of the Shoulder
Referred pain from the neck or thoracic spine
8 Signs that You Should Seek Treatment for Shoulder Pain
Shoulder pain that lasts for more than several days
Shoulder pain that tends to improve and then worsens
Problems and shoulder pain when carrying heavy items on the affected side
Deformity that is apparent in the shoulder joint after an injury
Pain in the shoulder at night or at rest
Problems raising the affected arm
Bruising or swelling around the shoulder joint
Increased warmth, swelling or redness of the skin overlying the shoulder joint
How Our Chiropractors can Help Alleviate/Treat Shoulder Pain
Chiropractic Adjustments - Chiropractic adjustments can decrease pain and discomfort in the shoulder joint. They can also help to decrease inflammation and restore normal range of motion. Chiropractic adjustments help to improve flexibility increasing muscle tone and muscle strength.
Cold Laser Treatment - Cold Laser treatments which are also known as low-level laser treatments (LLLT) help to heal injuries, decrease inflammation and regenerate healthy tissue in the shoulder joint. We utilize both Class 3 Cold Laser Therapy for superficial treatment and Class 4 Cold laser treatment for deeper treatments.
Exercises to Increase Strength and Range of Motion - We will also suggest appropriate strength and range of motion exercises for shoulder conditions as appropriate.
Call Us Today for a Consultation Appointment for Shoulder Pain
Call us today at (860) 232-5556 for an appointment for a consultation for the diagnosis and treatment of your shoulder pain. Our office, West Hartford Chiropractic, is located at 345 North Main Street, Suite 322, Bishop's Corner West Hartford, CT 06117. Our West Hartford chiropractor Dr. Moshe Laub BPT, DC, his associated chiropractors and our entire healthcare team emphasizes a "whole person approach" and will treat your shoulder pain with all appropriate modalities in our multi-disciplinary practice.