West Hartford Chiropractic LLC: Chiropractic Care
For over three decades, West Hartford Chiropractic has been helping people who suffer from headaches, neck and back pain resulting from sports injuries, pregnancy, workplace injuries and medical conditions like degenerative disc disease. With spinal adjustments, our chiropractors use a gentle, manual force to properly realign the spine's components into proper position. It is highly effective in treating spinal conditions like herniated disc, bulging disc, sciatica and painful arthritis. Our chiropractic techniques include the Webster technique, Thompson technique, Craniosacral technique, Gonstead technique, upper Cervical Specific Technique, SOT (Sacro Occipital technique) and more. We complete a full physical and clinical neurological, orthopedic and chiropractic exams, Thermography, Surface-EMG and The latest Digital Direct X Rays to diagnose the root cause of pain and then create an individualized chiropractic care plan that is designed to meet patients' unique needs.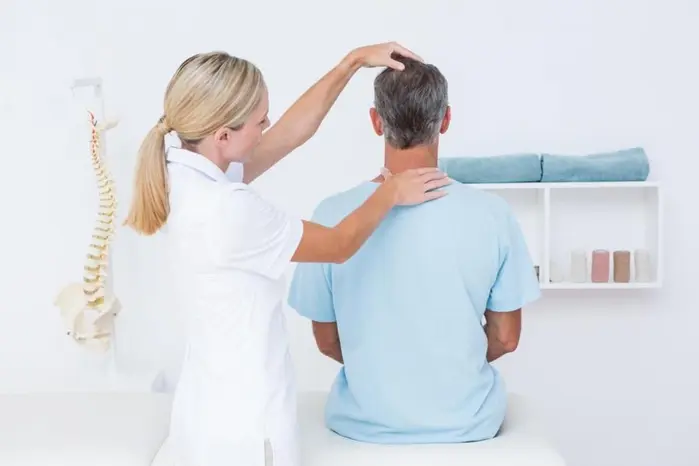 The Thompson technique utilizes a segmental drop table and takes advantage of the spine's design in order to adjust the spine in the direction that will improve the motion of joints. increased motion by applying an adjustment from posterior to anterior is enhanced. What unique about this sophisticated technique is the use of, light non rotational, non-force, gentle technique that adjusts the joints from back to front). Benefits of the Thompson, SOT, Cranio-Sacral techniques include reduced neck and back pain, better flexibility, better relaxation and a boost to your body's health. Our experienced chiropractors use the Webster technique to reduce pregnancy discomfort, such as upper and lower back pain, hip pain, sciatica, ribs pain and groin pain. This technique also helps facilitate the mother's pelvic alignment for birth and helps in the prevention of dystocia. Craniosacral and SOT adjustments entails gentle finger pressure at selected points around the head and torso, lower back and other regions. The goal is to get rid of restrictions in the Cranio-Sacral system. It's effective for migraines, chronic neck and back pain, Chronic Sinusitis, TMJ (Jaw) pain, Tinnitus (ringing in the ears), dizziness, and various types of vertigo such as Benign Positional Vertigo (BPV), Meziere's disease ,ADD, ADHD and many other conditions
Additional Treatment Modalities at Our West Hartford Facility
At our West Hartford facility for chiropractic care, we take a holistic and multi-faceted approach to healing. We offer cold laser therapy, acupuncture, cryotherapy, intersegmental traction, Ultrasound therapy, moist heat therapy, micro amperage neural stimulation, Light Therapy, diathermy, Whole Body Vibration exercise therapy and much more. We develop a unique treatment plan with each modality working synergistically to enhance healing. cold Laser and various Light Therapy use laser and or types of light therapy to increase the metabolism of the tissue, that in return accelerate the healing of the tissue. Laser Therapy also attracts cells of the connective tissue to grow new tissue- such as blood vessels (Neo-vascularization), which brings more blood supply, oxygen and nutrition to the affected tissue to help with fast healing.
Whole Whole Body Vibration (Wave WBV) utilizes a vibration plate that vibrates 16000-36000 time/minute, causing all the skeletal muscles to contact and relax 16000-36000/ minute for 15-20 minutes (the equivalent of 2 hours at the gym) It has shown great results with osteoporosis, osteopenia, by increasing bone mass and muscle mass, increasing blood flow, muscle strength, balance, endurance and overall health. The program is supervised by the doctors and the exercise physiologists one on one, while once/ year we monitor the patient's bone density progress, using Ultrasonic Bone Density machine. Acupuncture entails the insertion of hair-thin needles into the meridians of the body's energy paths. This ancient healing method is well known to reduce pain and improve health.
Laser therapy uses infrared and red light to accelerate the healing process, reduce inflammation and relieve pain. It emits energy that treats the underlying condition, and treatments are long lasting. Micro amperage neural stimulation causes the muscles to contract and reduces muscle spasms, increases range of motion and is effective for post-traumatic acute pain. Intersegmental traction induces passive motion to increase stretching of the spinal joints and motion. This treatment is delivered on a traction table with moving rollers underneath. Its gentle rolling action is painless and relaxing. It also increases blood flow and oxygen to the spinal discs.