Ankle Pain Relief From Our Chiropractor in West Hartford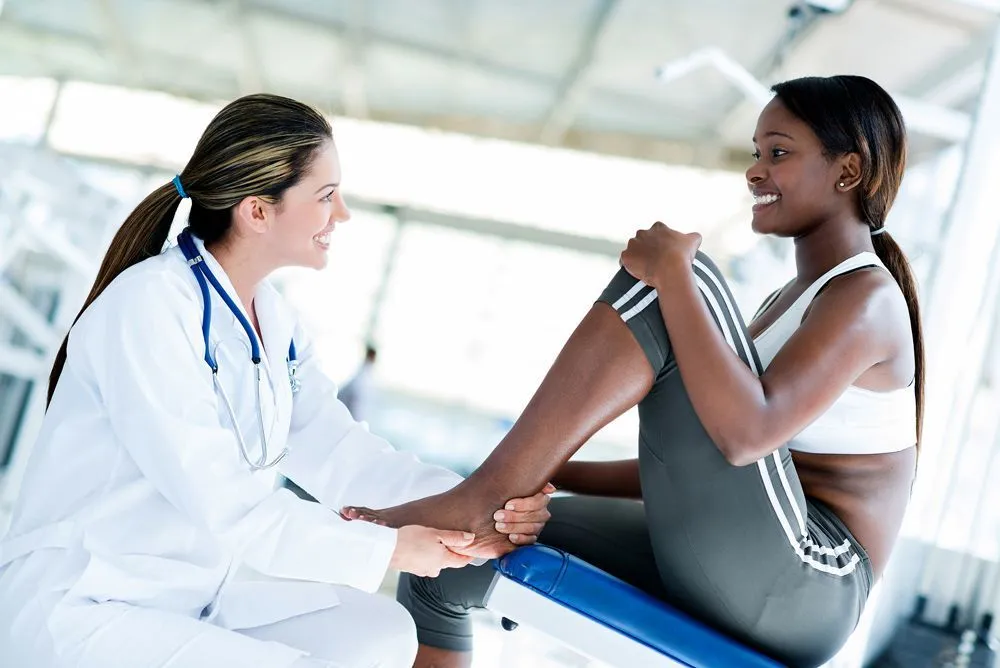 You may not think about the complexity of your ankles until an injury occurs. The ankle is a delicate structure that is composed of bones, ligaments, tendons, cartilage, and muscles. When an injury occurs, anyone, or all, of these structures can be involved. Then, constant ankle pain can cause you to avoid many activities that you would normally enjoy. If you are an athlete, ankle pain and weakness can affect your ability to perform at your highest levels and can cause you to re-injure the joint. Chiropractic care can help to realign the structures of the ankle and improve muscle strength.
Causes of Ankle Pain
Ankle pain can result from a twisting injury while participating in athletic activities. In some cases, the muscles that support the ankle joint suffer an impact injury that can take a significant amount of time to heal properly.
Muscle weakness: other ankle injuries are caused by weakness in the muscles of the ankle that can lead to repeated sprains.
Osteoarthritis: is another common cause of ankle pain, and this condition can be caused by an earlier injury that did not heal properly.
Acute trauma: sudden impact, such as in an auto accident, can cause a dislocation of the ankle, a condition in which the structures of the joint are not set together as they should be.
Fractures: a fracture of the ankle can also occur, which can be painful for some time after initial healing.
Inflammation: in addition, ankle joints can also be subject to tendonitis or bursitis, common inflammations that require a period of continued care in order to resolve.
Chiropractic Care Can Relieve Ankle Pain
Recent studies find that chiropractic treatments can be helpful in relieving common types of ankle pain. Spinal light adjustments can help to improve alignment and gait, which can contribute to unnatural pronation of the foot. This action can cause strain on muscles and tendons that allow the full range of motion in the ankle joint, which can lead to chronic pain. Heat, Reiki, massage, acupuncture are some common methods used to relieve ankle pain. Your chiropractor may use a number of measures to improve the supporting structures of the ankle, to improve function and reduce discomfort.
Contact West Hartford Chiropractic for Ankle Pain Treatment
Dr. Laub, Dr. Loy and the staff at West Hartford Chiropractic provide compassionate, professional care for the residents of West Hartford and surrounding areas. We offer spinal light adjustments, cold laser therapy, ultrasound, Reiki, acupuncture, nutritional counseling, pregnancy care and pediatric care. We have experience helping our patients with back pain, neck pain, headaches, TMJ, scoliosis, positional vertigo, ankle injuries, sports injuries, repetitive stress injuries and fibromyalgia. Call West Hartford Chiropractic today at (860) 232-5556 for an appointment to learn how chiropractic care can relieve your ankle pain.