Neck Pain Treatments
Neck pain is common and can occur from exercising without warming up, poor ergonomics, or even sleeping in an improper position. At West Hartford Chiropractic in West Hartford, CT, we offer a variety of treatments to provide relief and help improve your overall health. Before you visit us, we invite you to keep reading to learn about the common causes of neck pain and why treatment is important!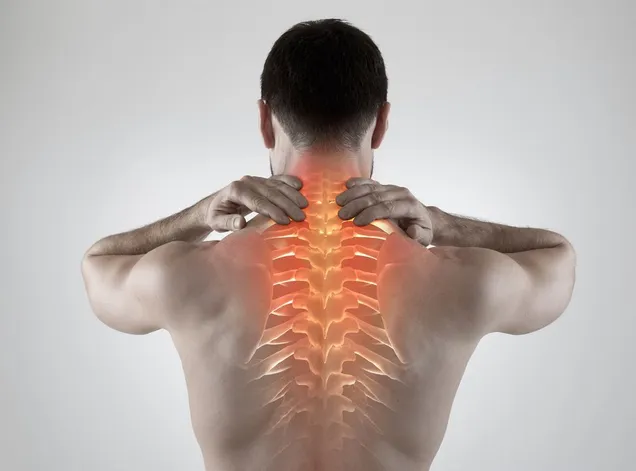 Common Causes of Neck Pain
The neck is formed by a complex combination of various muscles, bones, joints, nerves, and discs, which increase its risk of injury or misalignment. Some causes of neck pain include: making it at risk for injury or misalignment.
Muscle Strain and Tension
Muscle strain or tension can happen from a sudden movement, poor posture, overuse, or repetitive motion. Soft tissue therapies and spinal adjustments can help offer relief from chronic pain.
Herniated Disc
The discs that cushion the vertebrae are soft and gel-like. If they are misplaced or protruding, the nerves can become irritated and create pain the affected region.
Whiplash
Whiplash is a neck injury caused when your head is suddenly moved forward and backward. The injury typically results from an auto accident.
Facet Joint Dysfunction
The facet joints, which are located between the vertebrae of the spine, can become irritated or inflame and lead to neck pain. Spinal adjustments have the potential to alleviate joint dysfunction, reduce inflammation, and improve joint range of motion.
Repetitive Strain Injuries
Repetitive movements can strain the neck and lead to neck pain. It is important to receive treatment, as the injuries in the neck can lead to further complications.
Spinal Stenosis
Spinal stenosis refers to the narrowing of the spinal canal. When the narrowing occurs in the neck, it is known as cervical spinal stenosis, which can compress a nerve and lead to chronic pain.
Poor Posture
Constant slouching and poor posture can lead to misalignments and neck pain.
Chiropractic Care for Neck Pain
At our practice, we utilize various non-invasive and effective treatments to reduce neck pain, stiffness, and discomfort. Some of our treatments include:
Spinal Adjustments
Cranial Sacral Therapy
Cold Laser Therapy
WAVE Technology
Activator Method
Logan Basic Technique
Contact us for an Appointment Today
If you have neck pain that is affecting your day-to-day activities, our team at West Hartford Chiropractic in West Hartford, CT, is happy to help. To learn more about the benefits of chiropractic care or to schedule your appointment, contact us at (860) 232-5556 today!