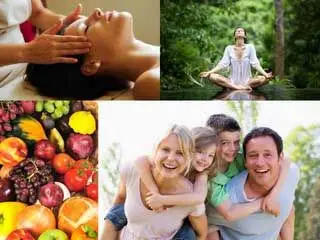 Chiropractic care for women's Health, Pregnancy & Pediatrics
CT Birth Resources is a great site to find a doula as well as other "listings for those who birth in CT & those who help them"...
http://birthways-support.com/
Dr. Moshe Laub is a long time member of the West Hartford Chamber of Commerce and serves as an Ambassador of the chamber.
http://www.whchamber.com/whchiropractic/index.htm
Please visit Our Homepage on the West Hartford Chamber of Commerce site for more information at:
http://www.whchamber.com/

Acupuncture? AcuHealth is the answer. Christopher Gaunya is a Licensed Acupuncturist & Holistic Healer
who is dedicated to promoting natural healing and preventative medicine through community education on the benefits of natural health care. His goal is to make Acupuncture and Oriental Medicine the primary choice in health care, and help individuals understand and cultivate a healthy connection between mind, body and spirit. get connected at:
http://www.acuhealer.com/aboutchris.html

Holistic Parenting: For moms with an interest in natural health & mindful parenting, check out the Hartford County Holistic Moms Network chapter.
http://home.homewebs.com/hmnhartfordct/
Looking to improve your vision? Look no further! Harvey & Lewis have been around since 1890, and with 9 locations, including the one in our building's ground floor, the've preserved their exceptional uncomromising quality care Optometry and legendary customer service.
http://www.harveyandlewis.com/about.html

Orthopedic consultation with the best spinal surgeon in town? Call Dr. David M. Kruger, M.D. he is gentle, caring and conservative who prefers preventative and non surgical, conservative methods first.
http://www.ctortho.com/kruger.html
Neurology Consultation? Hartford Neurology specialists set the tone for the east coast, with physicians chosen by their colleagues for the coveted "Best Doctors in CT" and in the tri state area. With doctors such as Dr. Silvers, Dr. Conoway, Dr. Silverman and Dr. Gomez, you'll find a treasure of information, open minded physicians, that are patient, thorough and above all, at the top of their field to help us consult with and co- manage your care. http://www.hartfordneurology.com/
Psychotherapist? Linda Chase Wayman is the one to teach you how to evolve and heal yourself from the inside out. http://www.counselhartford.com/bio-linda.html
Marriage and Family Therapist? Jennifer Sanford is one bright star. From individual to couples, to Family and group therapy, she will help you get yourself back.
http://www.counselhartford.com/bio-jennifer.html
Injured in an auto accident? A Slip and Fall Accident? Workman Compensation Accident? Attorney Frank McCoy is the one to provide experience, knowledge, aggressive litigation of your case.
http://www.mccoymccoy.com/
Restless Leg Syndrome? Ask the physicians how they can help at:
http://www.rls.org/Page.aspx?pid=471
Foot Problems? Hallux Valgus? Diabetic Foot issues? Pes Planus? Morton's Neuroma? Hammer Toes? Calcaneal Spur? Dr. Lederman Father and Son are our town's podiatrists and they are in our building's ground floor.
http://www.westhartfordpodiatry.com/ Osteopathic Physician? Dr. Moorcroft, D.O. is the one to choose. Check him out at:
http://originsofhealth.com/
Midwife ? Joni Stone CPM, of Circle of Life Midwifery Services is our favorite choice.
She provides a variety of services such as: Home Birth, Hospital Labor Support (Doula Care),
Attentive prenatal and post-partum care, preconception counseling, well woman gynecological
care and natural family planning.
http://www.circleoflifemidwife...

Personal Trainer - My favorite and certainly the most well educated, well informed, professional individual I have met in the field of personal training is Mr. Brian Ayers. Check out his site at:
http://www.ttfitness.com/
Bach Flowers Essences Therapy Mrs. Tamar Dor is an enlightened individual, a spiritual coach and a certified holistic therapist who teaches and practices, among many techeniques, Bach Flowers Essences Therapy. You can reach her at:
http://bachtherapyandmore.com/default.aspx
Natural Nutmeg Magazine - Is a monthly readers guide to healthier sustainable life. Dr. Laub is on the board of this magazine and a contributing author.
http://www.naturalnutmeg.com/daily.html?date=2453192
BirthNetwork National - A great resource for Moms and Moms to be. Contact Michal Klau-Stevens, at 860-233-6914 or Julie Shubert at 860-267-7385, their Hartford Chapter Leaders. http://www.birthnetwork.org/guide.htm
Bikram Yoga- In The Valley Simsbury, Directed by Richard Mercer, will be soon open to the public; bringing wellness to our bodies, minds and spirits.
http://www.bikramyogasimsbury.com/
La Leche League of CT
http://www.lllusa.org/CT/CT.html
Chopra Center - Meditation, Ayurveda and Yoga are the building blocks of Dr. Deepak Chopra's method. A physician and an enlightened individual , who teaches various courses, such as: Perfect Health, Healing the Heart, Seduction of Spirit, Journey into Healing, SynchroDestiny and Emotional Freedom to achieve true healthy life, from the inside out.
http://www.chopra.com/
Autism - April is Autism month! find more about at: http://www.autismspeaks.org/community/fsdb/category.php?sid=8&cid=13
Walk Now for Autism- Volunteer, walk or donate at: http://www.walknowforautism.org/faf/home/default.asp?ievent=288846
Reflexology- Wendy is our favourite! At Reflexology Rocks. http://www.reflexologyrocks.com/
Nutrition and Fitness Consulting & Medical Nutritional Therapy
- only the best with Renée J. Bordeaux, RD, CDN, CPT.
http://www.rezultsbyrenee.com/
Stress Reduction for Singles Families and Corporate Teams-Alikat Consulting http://ctfinancialcoach.com/financial-stress-reduction-contact.html
Massage Therapy & Body Work- Genny Hofrichter, with a wealth of knowledge, over 30 years of experience, warm hands and a warm heart, is the one to choose.
http://www.myhandsyourhealth.com/
Computer Doctor- my own computer doctors, for both my my PC and Mac needs, and since my office is completely paperless- they keep me afloat! They are the best, have the fastest response time, very knowledgeable, very patient with my staff and very affordable. Contact Avi and Tal Smith-Rapaport from We Care Computers, LLC at: http://www.wecarecomputers.com/?gclid=COegzNPXzZkCFYJM5QodFhg1vA
IKEA Business Network- We are very proud to be a part of the IKEA Business Network, and were chosen from many business profiles to appear on their site at:
http://business.ikea.com/sb/siteshell/startup.html#,en_US;space,latest,10517537,0,0,0
Oprah.com- Check out the latest health information from Dr. Oz at: http://www.oprah.com/article/oprahshow/20081113_tows_healthchecklist
Juice Plus- The next best thing to fruits and vegetables! Whole Food product, get it from Donna C. Meier at;
www.donnasjuiceplus.com
Life has Changed- Pregnancy T-Shirts, hats and more. get it now on:
lifehaschanged
Families For Conscious Living CT- Informed Choices, Alternative Health, Whole Foods, Compassionate Parenting, Earth-Friendly Living, Supporting You and your Conscious Living choices!. Get connected at:
www.fclct.org
Healthy Art for Healthy Families- Family Tree Glass is a husband and wife team of glassblowers,
specializing in contemporary borosilicate glass sculpture, jewelry and more, using an ancient technique known as "lampworking to create each piece individually, without the use of molds, making each piece unique & one of a kind. check them out at:
https://www.familytreeglass.com/
Age Management, Optimal Health & Rejuvination? Contact Dr. Desmond Ebanks, MD at:
http://www.alternityhealthcare.com/
Rolfing? Sharon Sklar will Rolf and Educate you on proper movement. Contact her at: 860-561-4337
Crystal Wings Healing Arts- You will connect with your inner visdome through Barbara Evans' drawing at:
http://www.crystalwingshealingart.com/
Macrobiotics? Kushi Institute Macrobiotics approach to health, healing and well being through workshops in Becket ,MA.
http://www.kushiinstitute.org/html/contact_us.html
http://www.kushiinstitute.org/
Kripalu Center for Yoga & Health in Stockbridge MA, is an oasis for self improvement. From Yoga, to Self Improvement Courses such as : "the Work" by Byron Katie, Ayurveda, Cooking, Massage, Energy Work, Detox & Cleansing, Integrative Medicine by Deepak Chopra and so many more. This is the place I choose to go and recommend my patients to go for intensive self improvement courses.
http://www.kripalu.org/?gclid=CNyg7Lf8y5kCFcZM5Qod8DqMVQ
Mesothelioma & Chiropractic "Chiropractic care has been linked to alleviating the pain associated with chemotherapy and constant surgeries that cancer patients undergo. The Mesothelioma Center offers the most comprehensive and current information on asbestos exposure and a complete list of malignant mesothelioma symptoms."
Mesothelioma Research: Support the research of Mesothelioma at http://www.mesothelioma.com and the treatments associated with chiropractic medicine.
Fitness Equipment: Making a differece includes getting the right gym equipment to be able to exercise well and prevent injuries. Check out the Gym Source store for the right equipment for you and start exercising at home. No excuses! Your health matters. http://www.gymsource.com/